Lahaska: Marie Lamba Book Signing at Apple Fest
Come meet Marie Lamba during Apple Fest!
Saturday, November 3, 1:00 pm at the Lahaska Bookshop in Peddler's Village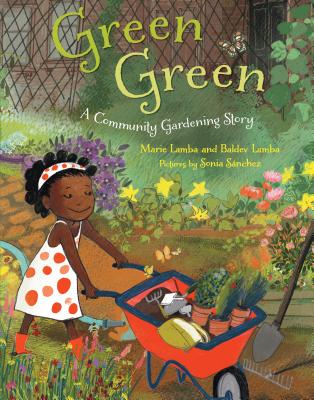 About Marie Lamba
Marie Lamba is the author of numerous books for kids and teens. Her most recent book is the charming picture book, Green, Green, which she co-wrote with her husband Beldev about the joys of planting a garden.
Marie is also the author of the young adult novels What I Meant… and Over My Head (which are both set in Doylestown!), Drawn, and her forthcoming book, On a Day So Gray. Her work appears in the short story anthology Liar Liar (Mendacity Press), and her articles are in more than 100 publications including national magazines such as Writer's Digest, Garden Design and RWR. She has worked as an editor, an award-winning public relations writer, and a book publicist, has taught classes on novel writing and on author promotion, and belongs to The Liars Club.
Marie is also a literary agent at The Jennifer De Chiara Literary Agency in New York City (www.jdlit.com), where she represents picture books, middle grade and young adult fiction, along with general and women's fiction and some memoir.