VIRTUAL EVENT: Zeena M. Pliska // Hello, Little One: A Monarch Butterfly Story
Monday, May 18th at 11:00 AM
Instagram Live Event with Zeena M. Pliska
Please join us live on our Instagram page @doylestownbookshop as author Zeena M. Pliska discusses her latest children's book, Hello, Little One: A Monarch Butterfly Story. You can watch Instagram live on your phone or tablet or on your home computer if you have the browser extension IG Stories for Instagram. Click HERE to download that extension.
---
ABOUT THE BOOK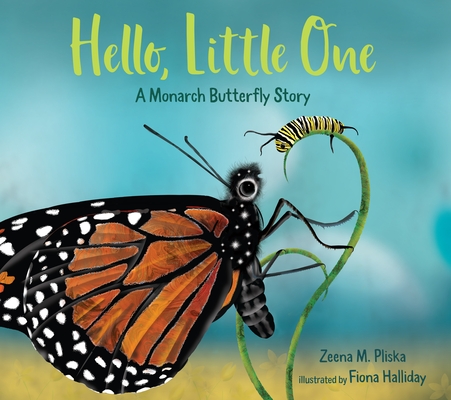 Caterpillar crawls from leaf to leaf, eating and waiting, all alone in a big, green world. Then Orange appears—Orange floats, and flits, and flies, graceful and beautiful. In this sweet, moving story of intergenerational friendship, a small caterpillar is befriended by a glorious monarch butterfly, and together they learn to see the world through each other's eyes.
---
ABOUT THE AUTHOR
Zeena Pliska is an author, educator, and blogger. She is a progressive, child-centered educator who strives to create a culture of listening to children in her classroom. She lives in Los Angeles, California.

Fiona Halliday loves all things finned, furred, feathered and fantastical. She studied English literature at Edinburgh University and received a MA in Photojournalism from the University of Westminster, London. She has been a freelance journalist and photographer, an English teacher, and an organist. She currently works as a graphic designer, and translator. Originally from Scotland, she now lives in Austria.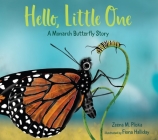 Email or call for price
ISBN: 9781624149313
Availability: Backordered
Published: Page Street Kids - May 12th, 2020
---
---
GENERAL EVENT NOTES
---
WAITING IN LINE
At some of our well-attended or off-site ticketed events, you can expect to stand in line for upwards of two hours and sometimes longer. If you have an issue that prevents you from standing in line for that length of time, please
contact us immediately
so that we can better accommodate you at the event.
---
PARKING
Limited parking available at the Doylestown Bookshop, but street parking available in surrounding neighborhoods. In addition, free parking available at the Bucks County Parking Garage near the Courthouse on Broad Street. Free day and evening parking. Entrance on Broad Street. Additional entrances on Union and Doyle Streets. More information about parking in Doylestown can be found at
http://www.doylestownborough.net/visitors/parking
.
---
CAN'T MAKE THE EVENT, BUT STILL WANT A SIGNED COPY?
If you can't come to an event and still want an autographed copy of the book, you may purchase titles in advance either in the store, over the phone (215.230.7610), or through our website. When buying online, simply use the checkout comments field to indicate that you would like us to request the author's signature at our event before shipping it to you. Note: If you can't make it to the event, we cannot offer any personalization, only the authors signature.
---
QUESTIONS?
All event-related inquiries can be sent to our Director of Marketing, Events & Schools, Krisy Elisii, at krisyparedes@gmail.com. The views expressed through the books or authors featured online or in-store are not those of the Doylestown or Lahaska Bookshops.