Lahaska: Sarahlyn Bruck // Author Event
Saturday, September 14th at 1:00 pm
Lahaska Bookshop
Book Signing with Sarahlyn Bruck
Come out to the Lahaska Bookshop for a Saturday Signing with Sarahlyn Bruck, the author of DESIGNER YOU.
Pam Wheeler checked every box: Happy marriage? Check. Fantastic kid? Check. Booming career? Check. So when her husband dies in a freak accident and their DIY empire goes on life support, Pam must fix the relationship with her troubled and grief-stricken daughter and save the family business.
---
ABOUT THE BOOK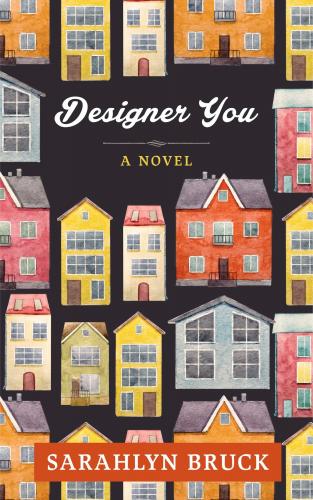 Pam and Nate were a couple who just couldn't get away from each other, sharing not only their bed, but also a successful lifestyle empire as DIY home renovators, bloggers, podcasters, and co-authors.
When Nate dies in a freak accident, Pam becomes a 44-year-old widow, at once too young and too old--too young to be thrust into widowhood and too old to rejoin the dating pool.Now the single mother of a headstrong and grief-stricken teenager, Pam's life becomes a juggling act between dealing with her loss and learning how to parent by herself.
On top of all that she also must reinvent herself or lose the empire that she and Nate had built so carefully.
It is time for Pam to seize the opportunity to step up as a mother, come out from behind Nate's shadow, and rise as the sole face of the Designer You brand, and maybe, possibly, hopefully, find love again.
---
ABOUT THE AUTHOR
Sarahlyn Bruck writes contemporary women's fiction and lives in Philadelphia with her husband and daughter. She is the author of DESIGNER YOU, published by Crooked Cat Books on August 31, 2018. She has an MA in English from Cal State Los Angeles and teaches writing and literature at Bucks County Community College. She also coaches writers for Author Accelerator. DESIGNER YOU is Sarahlyn's debut, and she is hard at work on her next book.
---
GENERAL EVENT NOTES
---
WAITING IN LINE
At some of our well-attended or off-site ticketed events, you can expect to stand in line for upwards of two hours and sometimes longer. If you have an issue that prevents you from standing in line for that length of time, please
contact us immediately
so that we can better accommodate you at the event.
---
PARKING
Limited parking available at the Doylestown Bookshop, but street parking available in surrounding neighborhoods. In addition, free parking available at the Bucks County Parking Garage near the Courthouse on Broad Street. Free day and evening parking. Entrance on Broad Street. Additional entrances on Union and Doyle Streets. More information about parking in Doylestown can be found at
http://www.doylestownborough.net/visitors/parking
.
---
CAN'T MAKE THE EVENT, BUT STILL WANT A SIGNED COPY?
If you can't come to an event and still want an autographed copy of the book, you may purchase titles in advance either in the store, over the phone (215.230.7610), or through our website. When buying online, simply use the checkout comments field to indicate that you would like us to request the author's signature at our event before shipping it to you. Note: If you can't make it to the event, we cannot offer any personalization, only the authors signature.
---
QUESTIONS?
All event-related inquiries can be sent to our Director of Marketing, Events & Schools, Krisy Elisii, at krisyparedes@gmail.com. The views expressed through the books or authors featured online or in-store are not those of the Doylestown or Lahaska Bookshops.