Lahaska: Jennifer Hansen Rolli // Author Event
Saturday, September 14th, 1 pm
Lahaska Bookshop
Author Event with Jennifer Hansen Rolli
Author and illustrator Jennifer Hansen Rolli, creator of Claudia & Moth and Just One More, will be at the Lahaska Bookshop to sign copies of her new picture book, JUST ONE MORE, wherein adorable and spunky Ruby learns a new life lesson about sharing: "just for me" isn't nearly as much fun as "just for us!".
---
ABOUT THE BOOK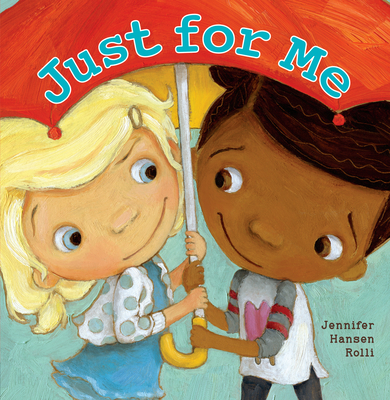 When Ruby has something special, she likes to say "just for me!"
That includes everything from her dolly to the colorful candy sprinkles she uses to decorate her cookies. But when a friend comes over for playtime, Ruby takes her mantra just one step too far, and a precious toy is broken. Just when it looks like playtime has been ruined, Ruby realizes that having a friend is much more fun than having everything to herself.
"Sharing is caring" has never felt so spot-on as it does in Just For Me. With sparse text and bright, bold illustrations, this is the perfect story for parents to share with their little readers--and for readers to share with their friends!
---
ABOUT THE AUTHOR
Jennifer Hansen Rolli ran her own design firm for many years before returning to her first love: oil painting. She lives in Bucks County, Pennsylvania, with her family.
---
GENERAL EVENT NOTES
---
WAITING IN LINE
At some of our well-attended or off-site ticketed events, you can expect to stand in line for upwards of two hours and sometimes longer. If you have an issue that prevents you from standing in line for that length of time, please
contact us immediately
so that we can better accommodate you at the event.
---
PARKING
Limited parking available at the Doylestown Bookshop, but street parking available in surrounding neighborhoods. In addition, free parking available at the Bucks County Parking Garage near the Courthouse on Broad Street. Free day and evening parking. Entrance on Broad Street. Additional entrances on Union and Doyle Streets. More information about parking in Doylestown can be found at
http://www.doylestownborough.net/visitors/parking
.
---
CAN'T MAKE THE EVENT, BUT STILL WANT A SIGNED COPY?
If you can't come to an event and still want an autographed copy of the book, you may purchase titles in advance either in the store, over the phone (215.230.7610), or through our website. When buying online, simply use the checkout comments field to indicate that you would like us to request the author's signature at our event before shipping it to you. Note: If you can't make it to the event, we cannot offer any personalization, only the authors signature.
---
QUESTIONS?
All event-related inquiries can be sent to our Director of Marketing, Events & Schools, Krisy Elisii, at krisyparedes@gmail.com. The views expressed through the books or authors featured online or in-store are not those of the Doylestown or Lahaska Bookshops.