Doylestown: Author Event with Scott Delaney
Saturday, August 17th at 1:00 pm at the Doylestown Bookshop
Join author SCOTT DELANEY as he leads a discussion titled "How to Write a Book and Keep Your Day Job!". The discussion will be followed by a book signing for his new supernatural thriller, THE SHAFT.

In this riveting supernatural thriller, a chilling murder spree places a church leader in the crosshairs of a killer determined to stop a religious movement.
---
ABOUT THE BOOK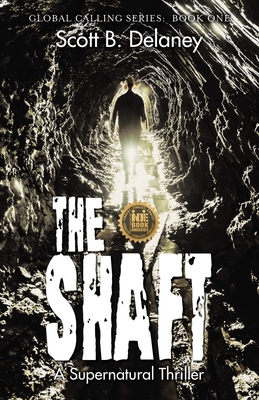 It is December 2017 and a sweeping religious movement is gaining traction in the United States. As spiritual leaders diligently work to spread the Word of God to the people, liberal factions in the world of pharmaceutical and scientific development create a secret society with a dark mission: to thwart the group's conservative impact on what society considers to be morally acceptable. As a string of church-related murders plague the nation, the FBI and local authorities race to locate the assassin responsible.
When the members of the secret society realize that the murders are not stopping or slowing the threat, they resort to kidnapping. One of their abductees is Andrew Morrison, a key leader of "The Call" ministry. After he manages to escape from his captors in Texas, he must identify and locate his family as well as the killer of many of his friends that were fellow leaders in this ministry. But as angelic hosts enter the scene to protect and intervene, now only time will tell who will win this compelling battle of good versus evil as a church movement attempts to make a meaningful impact on the world.
---
ABOUT THE AUTHOR
Scott Delaney grew up in Kerrville, Texas in the heart of the Texas Hill Country. He and his family (wife: Jenny, children: Bradley and Brynne) relocated to Pennsylvania in 2004 and currently live in Upper Makefield, approximately 45 minutes north of Philadelphia. Mr. Delaney has spent over 25 years in the pharmaceutical industry and now serves as the President and CEO of Unichem USA, a division of Unichem Laboratories, based in New Jersey and Goa, India. The Shaft is his first novel. This book is dedicated to my father, Dr. R. Gordon Delaney. I know you are watching down on us with great interest.
---
GENERAL EVENT NOTES
---
WAITING IN LINE
At some of our well-attended or off-site ticketed events, you can expect to stand in line for upwards of two hours and sometimes longer. If you have an issue that prevents you from standing in line for that length of time, please
contact us immediately
so that we can better accommodate you at the event.
---
PARKING
Limited parking available at the Doylestown Bookshop, but street parking available in surrounding neighborhoods. In addition, free parking available at the Bucks County Parking Garage near the Courthouse on Broad Street. Free day and evening parking. Entrance on Broad Street. Additional entrances on Union and Doyle Streets. More information about parking in Doylestown can be found at
http://www.doylestownborough.net/visitors/parking
.
---
CAN'T MAKE THE EVENT, BUT STILL WANT A SIGNED COPY?
If you can't come to an event and still want an autographed copy of the book, you may purchase titles in advance either in the store, over the phone (215.230.7610), or through our website. When buying online, simply use the checkout comments field to indicate that you would like us to request the author's signature at our event before shipping it to you. Note: If you can't make it to the event, we cannot offer any personalization, only the authors signature.
---
QUESTIONS?
All event-related inquiries can be sent to our Director of Marketing, Events & Schools, Krisy Elisii, at krisyparedes@gmail.com. The views expressed through the books or authors featured online or in-store are not those of the Doylestown or Lahaska Bookshops.