Doylestown: Poetry Book Club
Poetry Book Club / Fourth Tuesday each month / 6:30 pm / Doylestown Bookshop

Read and discuss poetry at the Poetry Book Club. Open to everybody.
---
Meeting: Tuesday, November 26th at 6:30 pm
---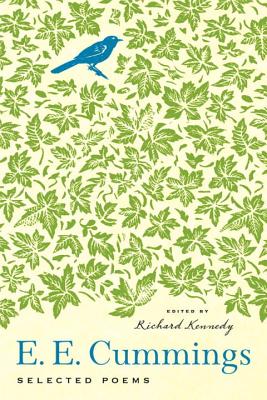 The one hundred and fifty-six poems here, arranged in twelve sections and introduced by E. E. Cummings's biographer, Richard S. Kennedy, include his most popular poems, spanning his earliest creations, his vivacious linguistic acrobatics, up to his last valedictory sonnets. Also featured are thirteen drawings, oils, and watercolors by Cummings, most of them never before published.
All book club selection are 20% off for Book Club members.
---
GENERAL EVENT NOTES
---
WAITING IN LINE
At some of our well-attended or off-site ticketed events, you can expect to stand in line for upwards of two hours and sometimes longer. If you have an issue that prevents you from standing in line for that length of time, please
contact us immediately
so that we can better accommodate you at the event.
---
PARKING
Limited parking available at the Doylestown Bookshop, but street parking available in surrounding neighborhoods. In addition, free parking available at the Bucks County Parking Garage near the Courthouse on Broad Street. Free day and evening parking. Entrance on Broad Street. Additional entrances on Union and Doyle Streets. More information about parking in Doylestown can be found at
http://www.doylestownborough.net/visitors/parking
.
---
CAN'T MAKE THE EVENT, BUT STILL WANT A SIGNED COPY?
If you can't come to an event and still want an autographed copy of the book, you may purchase titles in advance either in the store, over the phone (215.230.7610), or through our website. When buying online, simply use the checkout comments field to indicate that you would like us to request the author's signature at our event before shipping it to you. Note: If you can't make it to the event, we cannot offer any personalization, only the authors signature.
---
QUESTIONS?
All event-related inquiries can be sent to our Director of Marketing, Events & Schools, Krisy Elisii, at krisyparedes@gmail.com. The views expressed through the books or authors featured online or in-store are not those of the Doylestown or Lahaska Bookshops.