Doylestown: Megan Angelo // Followers
Friday, January 17th at 6:30 PM
The Doylestown Bookshop
Book Launch with Megan Angelo
Please join us at The Doylestown Bookshop to welcome author Megan Angelo for a discussion and book signing in celebration of her debut,
Followers
. We hope to see you there!
---
ABOUT THE BOOK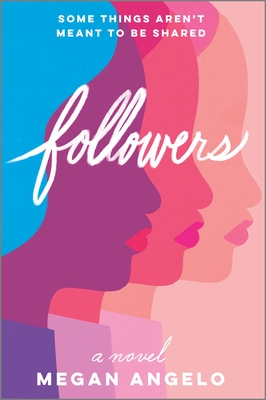 An electrifying story of two ambitious friends, the dark choices they make and the stunning moment that changes the world as we know it forever
Orla Cadden is a budding novelist stuck in a dead-end job, writing clickbait about movie-star hookups and influencer yoga moves. Then Orla meets Floss--a striving, wannabe A-lister--who comes up with a plan for launching them both into the high-profile lives they dream about. So what if Orla and Floss's methods are a little shady--and sometimes people get hurt? Their legions of followers can't be wrong.
Thirty-five years later, in a closed California village where government-appointed celebrities live every moment of the day on camera, a woman named Marlow discovers a shattering secret about her past. Despite her massive popularity--twelve million loyal followers--, Marlow dreams of fleeing the corporate sponsors who would do anything to keep her on-screen. When she learns that her whole family history is based on a lie, Marlow finally summons the courage to run in search of the truth, no matter the risks.
Followers trace the paths of Orla, Floss, and Marlow as they wind through time toward each other, and toward a cataclysmic event that sends America into lasting upheaval. At turns wry and tender, bleak and hopeful, this darkly funny story reminds us that even if we obsess over famous people we'll never meet, what we really crave is a genuine human connection.
---
ABOUT THE AUTHOR
Megan has written about television, film, women and pop culture, and motherhood for publications including The New York Times (where she helped launch city comedy coverage), Glamour (where she was a contributing editor and wrote a column on women and television), Elle, The Wall Street Journal, Marie Claire, and Slate. She is a native of Quakertown, Pennsylvania and a graduate of Villanova University. She currently lives in Pennsylvania with her family. FOLLOWERS is her first novel.

$26.99
ISBN: 9781525836268
Availability: On Our Shelves Now
Published: Graydon House - January 14th, 2020
---
---
GENERAL EVENT NOTES
---
WAITING IN LINE
At some of our well-attended or off-site ticketed events, you can expect to stand in line for upwards of two hours and sometimes longer. If you have an issue that prevents you from standing in line for that length of time, please
contact us immediately
so that we can better accommodate you at the event.
---
PARKING
Limited parking available at the Doylestown Bookshop, but street parking available in surrounding neighborhoods. In addition, free parking available at the Bucks County Parking Garage near the Courthouse on Broad Street. Free day and evening parking. Entrance on Broad Street. Additional entrances on Union and Doyle Streets. More information about parking in Doylestown can be found at
http://www.doylestownborough.net/visitors/parking
.
---
CAN'T MAKE THE EVENT, BUT STILL WANT A SIGNED COPY?
If you can't come to an event and still want an autographed copy of the book, you may purchase titles in advance either in the store, over the phone (215.230.7610), or through our website. When buying online, simply use the checkout comments field to indicate that you would like us to request the author's signature at our event before shipping it to you. Note: If you can't make it to the event, we cannot offer any personalization, only the authors signature.
---
QUESTIONS?
All event-related inquiries can be sent to our Director of Marketing, Events & Schools, Krisy Elisii, at krisyparedes@gmail.com. The views expressed through the books or authors featured online or in-store are not those of the Doylestown or Lahaska Bookshops.