Doylestown: Maulik Pancholy in conversation with Fran Wilde
TUESDAY, OCTOBER 8TH @ 6:00 PM - DOYLESTOWN BOOKSHOP
Actor MAULIK PANCHOLY, best known for his role as Jonathan on 30 Rock, will be visiting the bookshop to sign copies of his debut novel for young readers, THE BEST AT IT — a hilarious and heartfelt middle-grade debut about a gay Indian American boy coming into his own. Funny, charming, and incredibly touching, this is a story about friendship, family, and the courage it takes to live your truth. Maulik will be in-conversation with author Fran Wilde.
---
ABOUT THE BOOKS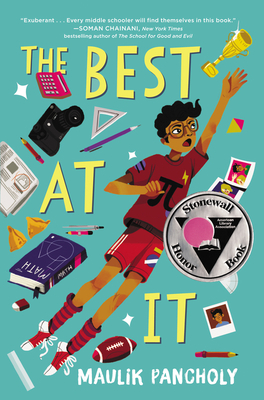 THE BEST AT IT
Rahul Kapoor is heading into seventh grade in a small town in Indiana. The start of middle school is making him feel increasingly anxious, so his favorite person in the whole world, his grandfather, Bhai, gives him some well-meaning advice: Find one thing you're really good at and become the BEST at it.

Those four little words sear themselves into Rahul's brain. While he's not quite sure what that special thing is, he is convinced that once he finds it, bullies like Brent Mason will stop torturing him at school. And he won't be worried about staring too long at his classmate Justin Emery. With his best friend, Chelsea, by his side, Rahul is ready to crush this challenge.... But what if he discovers he isn't the best at anything?
RIVER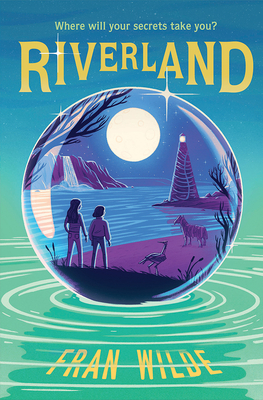 LAND
When things go bad at home, sisters Eleanor and Mike hide in a secret place under Eleanor's bed, telling monster stories. Often, it seems those stories and their mother's house magic are all that keep them safe from both busybodies and their dad's temper. But when their father breaks a family heirloom, a glass witch ball, a river suddenly appears beneath the bed, and Eleanor and Mike fall into a world where dreams are born, nightmares struggle to break into the real world, and secrets have big consequences. Full of both adventure and heart, Riverland is a story about the bond between two sisters and how they must make their own magic to protect each other and save the ones they love.
ABOUT THE AUTHORS
Maulik Pancholy is an award-winning actor whose career has spanned hit television shows (30 Rock, Whitney), animated favorites (Phineas and Ferb, Sanjay and Craig), the Broadway stage, and films. He served on President Barack Obama's Advisory Commission on Asian Americans and Pacific Islanders, and he is the co-founder of the anti-bullying campaign Act to Change. Maulik lives in Brooklyn, New York, with his husband, Ryan, and his dog, T-Rex. The Best at It is his debut novel.
Fran Wilde is the award-winning author of the Bone Universe trilogy, which won the Andre Norton Award and the Compton Crook Award. She lives in Philadelphia with her husband, daughter, dog, and a LOUD parakeet.

$17.99
ISBN: 9781419733727
Availability: On Our Shelves Now
Published: Harry N. Abrams - April 9th, 2019
---

$16.99
ISBN: 9780062866417
Availability: On Our Shelves Now
Published: Balzer + Bray - October 8th, 2019
---
---
GENERAL EVENT NOTES
---
WAITING IN LINE
At some of our well-attended or off-site ticketed events, you can expect to stand in line for upwards of two hours and sometimes longer. If you have an issue that prevents you from standing in line for that length of time, please
contact us immediately
so that we can better accommodate you at the event.
---
PARKING
Limited parking available at the Doylestown Bookshop, but street parking available in surrounding neighborhoods. In addition, free parking available at the Bucks County Parking Garage near the Courthouse on Broad Street. Free day and evening parking. Entrance on Broad Street. Additional entrances on Union and Doyle Streets. More information about parking in Doylestown can be found at
http://www.doylestownborough.net/visitors/parking
.
---
CAN'T MAKE THE EVENT, BUT STILL WANT A SIGNED COPY?
If you can't come to an event and still want an autographed copy of the book, you may purchase titles in advance either in the store, over the phone (215.230.7610), or through our website. When buying online, simply use the checkout comments field to indicate that you would like us to request the author's signature at our event before shipping it to you. Note: If you can't make it to the event, we cannot offer any personalization, only the authors signature.
---
QUESTIONS?
All event-related inquiries can be sent to our Director of Marketing, Events & Schools, Krisy Elisii, at krisyparedes@gmail.com. The views expressed through the books or authors featured online or in-store are not those of the Doylestown or Lahaska Bookshops.