Doylestown: Brad Meltzer // Author Event
FRIDAY, SEPTEMBER 13TH @ 6:00 PM - DOYLESTOWN BOOKSHOP
BRAD MELTZER will be visiting the bookshop for a presentation and book signing for I AM WALT DISNEY and I AM MARIE CURIE, the latest books in his bestselling picture book series,Ordinary People Change the World.
"I started this series so I could give my kids better heroes to look up." - Brad Meltzer
This friendly, fun biography series, which will be the basis for a PBS Kids series starting in November, focuses on the traits that made our heroes great--the traits that kids can aspire to in order to live heroically themselves. Each book tells the story of one of America's icons in a lively, conversational way that works well for the youngest nonfiction readers and that always includes the hero's childhood influences. At the back are an excellent timeline and photos.

Event Guidelines:
-Brad will sign and personalize any books purchased from the Doylestown Bookshop.
-Photographs are okay and a member of the bookshop staff will be on hand to facilitate.
---
ABOUT THE BOOKS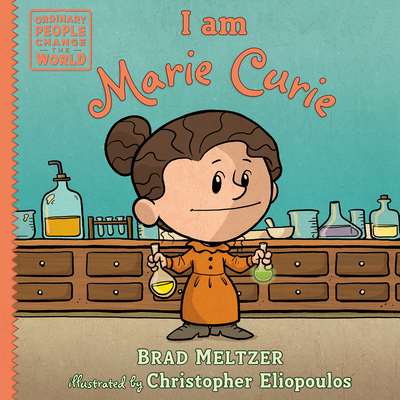 Brad says,
"I started this series so I could give my kids better heroes to look up. With I AM MARIE CURIE, my daughter will learn all about the power of discovery - and that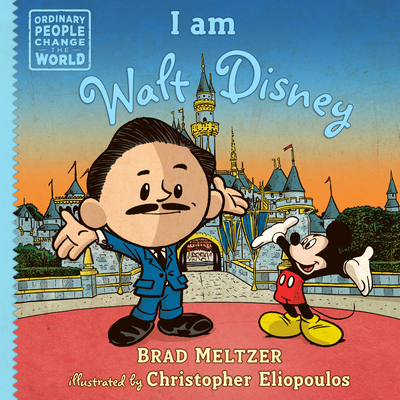 you should never stop doing what you love. For my youngest son, we have I AM WALT DISNEY, who used his ingenuity and creativity to make real magic. He is proof that you can use your creativity to put good into the world. That's exactly what we're trying to do with this series. As the book says: We can all use some magic in our lives. If you look, it's there."
He
created an animate mouse who millions of people from around the world fell in love with.
She
was the first woman to win a Nobel Prize, and ended up winning two, at a time when most women couldn't even attend college, let alone be educated into the sciences. While each story is unique, what binds them are their stories of perseverance and hard work.
---
ABOUT THE AUTHOR
Brad Meltzer is the New York Times bestselling author of Heroes for My Son, Heroes for My Daughter, and a number of suspense novels like The Escape Artist. He is also the host of the History Channel television shows Brad Meltzer's Decoded and Brad Meltzer's Lost History (in which he helped find the missing 9/11 flag). He lives in Florida with his wife and their three children.
---
GENERAL EVENT NOTES
---
WAITING IN LINE
At some of our well-attended or off-site ticketed events, you can expect to stand in line for upwards of two hours and sometimes longer. If you have an issue that prevents you from standing in line for that length of time, please
contact us immediately
so that we can better accommodate you at the event.
---
PARKING
Limited parking available at the Doylestown Bookshop, but street parking available in surrounding neighborhoods. In addition, free parking available at the Bucks County Parking Garage near the Courthouse on Broad Street. Free day and evening parking. Entrance on Broad Street. Additional entrances on Union and Doyle Streets. More information about parking in Doylestown can be found at
http://www.doylestownborough.net/visitors/parking
.
---
CAN'T MAKE THE EVENT, BUT STILL WANT A SIGNED COPY?
If you can't come to an event and still want an autographed copy of the book, you may purchase titles in advance either in the store, over the phone (215.230.7610), or through our website. When buying online, simply use the checkout comments field to indicate that you would like us to request the author's signature at our event before shipping it to you. Note: If you can't make it to the event, we cannot offer any personalization, only the authors signature.
---
QUESTIONS?
All event-related inquiries can be sent to our Director of Marketing, Events & Schools, Krisy Elisii, at krisyparedes@gmail.com. The views expressed through the books or authors featured online or in-store are not those of the Doylestown or Lahaska Bookshops.