Book Club: Books & Beer at Lahaska
Books & Beer is a monthly book club that meets on the last Tuesday of each month at Free Will Tap Room in Peddler's Village. This book club is open to everyone and reads a wide range of fiction and non-fiction.
---
Next Meeting: Tuesday, January 29th at 6:30pm at Free Will Tap Room in Peddler's Village
Discussing: The Ghost Map:The Story of London's Most Terrifying Epidemic--and How It Changed Science, Cities, and the Modern World by Steven Johnson
---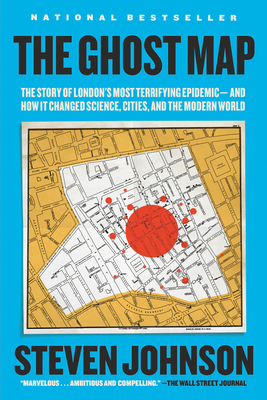 About the Book: It's the summer of 1854, and London is just emerging as one of the first modern cities in the world. But lacking the infrastructure -- garbage removal, clean water, sewers -- necessary to support its rapidly expanding population, the city has become the perfect breeding ground for a terrifying disease no one knows how to cure. As the cholera outbreak takes hold, a physician and a local curate are spurred to action-and ultimately solve the most pressing medical riddle of their time. Read more....
Book club members save 20% off the price of the book.
Questions about the book club? E-mail staff@lahaskabookshop.com.
Previous Selections:
Event date:
Tuesday, November 27, 2018 - 6:30pm