Lahaska: Creative Reading Book Club
There will be a discussion revolving around informative fiction and non-fiction. Although the group consists mainly of "matured" adults, folks of all ages are welcome. Meetings will be on the second or first Friday of every month.
---
Meeting: Friday, June 7th at 1:00pm (Lahaska Bookshop)
---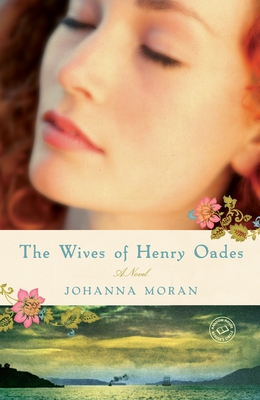 When Henry Oades accepts an accountancy post in New Zealand, his wife, Margaret, and their children follow him to exotic Wellington. But while Henry is an adventurer, Margaret is not. Their new home is rougher and more rustic than they expected—and a single night of tragedy shatters the family when the native Maori stage an uprising, kidnapping Margaret and her children.
For months, Henry scours the surrounding wilderness, until all hope is lost and his wife and children are presumed dead. Grief-stricken, he books passage to California. There he marries Nancy Foreland, a young widow with a new baby, and it seems they've both found happiness in the midst of their mourning—until Henry's first wife and children show up, alive and having finally escaped captivity.
Narrated primarily by the two wives, and based on a real-life legal case,
The Wives of Henry Oades
is the riveting story of what happens when Henry, Margaret, and Nancy face persecution for bigamy. Exploring the intricacies of marriage, the construction of family, the changing world of the late 1800s, and the strength of two remarkable women, Johanna Moran turns this unusual family's story into an unforgettable page-turning drama.
Upcoming Selections

$17.00
ISBN: 9780425284704
Availability: On Our Shelves Now
Published: Ballantine Books - May 21st, 2019
July 5th selection for Creative Reading Book Club
---