Doylestown: Poetry Book Club
Poetry Book Club / Fourth Tuesday each month / 6:30 pm / Doylestown Bookshop

Read and discuss poetry at the Poetry Book Club. Open to everybody.
---
Meeting: Tuesday, September 24 at 6:30 pm
Discussing: Museum of the Americas by J. Michael Martinez
---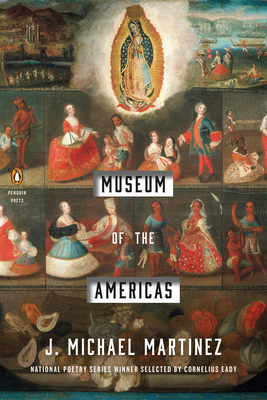 The poems in J. Michael Martinez's third collection of poetry circle around how the perceived body comes to be coded with the trans-historical consequences of an imperial narrative. Engaging beautiful and otherworldly Mexican casta paintings, morbid photographic postcards depicting the bodies of dead Mexicans, the strange journey of the wood and cork leg of General Santa Anna, and Martinez's own family lineage, Museum of the Americas gives accounts of migrant bodies caught beneath, and fashioned under, a racializing aesthetic gaze. Martinez questions how "knowledge" of the body is organized through visual perception of that body, hypothesizing the corporeal as a repository of the human situation, a nexus of culture. Museum of the Americas' poetic revives and repurposes the persecuted ethnic body from the appropriations that render it an art object and, therefore, disposable.
All book club selection are 20% off for Book Club members.