Doylestown: Philosophy Book Club
The Lahaska Bookshop welcomes you to join us an engaging discussion about all things Philosophy. We will be meeting the 3rd Monday of the month, starting at 12:00 p.m. We welcome your insights and input for future readings. Discussion led by Jonathan Matas, an M.A. graduate of the Rutgers University philosophy program with 35 years experience teaching philosophy to adult students.
---
Meeting: Monday, September 16th at 1:00 pm
---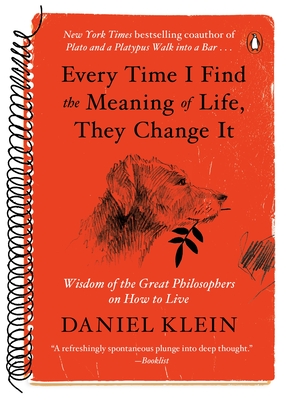 As a young college student studying philosophy, Klein filled a notebook with short quotes from the world's greatest thinkers, hoping to find some guidance on how to live the best life he could. Now, from the vantage point of his eighth decade, Klein revisits the wisdom he relished in his youth with this collection of philosophical gems, adding new ones that strike a chord with him at the end of his life. From Epicurus to Emerson and Camus to the theologian Reinhold Niebuhr—whose words provided the title of this book—each pithy extract is annotated with Klein's inimitable charm and insights. In these pages, our favorite jokester–philosopher tackles life's biggest questions, leaving us chuckling and enlightened.
All book club selection are 20% off for Book Club members.
Upcoming Selections