Lahaska: Philosophy Book Club
The Lahaska Bookshop welcomes you to join us an engaging discussion about all things Philosophy. We will be meeting the 3rd Monday of the month, starting at 12:30 p.m. We welcome your insights and input for future readings. Discussion led by Jonathan Matas, an M.A. graduate of the Rutgers University philosophy program with 35 years experience teaching philosophy to adult students.
---
Meeting: Monday, January 20th at 12:30 pm
---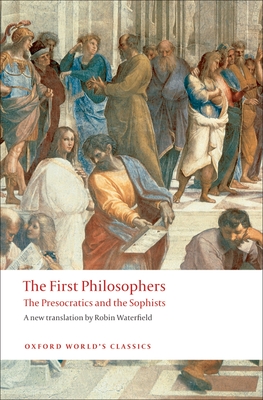 Aristotle said that philosophy begins with wonder, and the first Western philosophers developed theories of the world which express simultaneously their sense of wonder and their intuition that the world should be comprehensible. But their enterprise was by no means limited to this proto-scientific task. Through, for instance, Heraclitus' enigmatic sayings, the poetry of Parmenides and Empedocles, and Zeno's paradoxes, the Western world was introduced to metaphysics, rationalist theology, ethics, and logic, by thinkers who often seem to be mystics or shamans as much as philosophers or scientists in the modern mould. And out of the Sophists' reflections on human beings and their place in the world arose and interest in language, and in political, moral, and social philosophy.
This volume contains a translation of all the most important fragments of the Presocratics and Sophists, and of the most informative testimonia from ancient sources, supplemented by lucid commentary.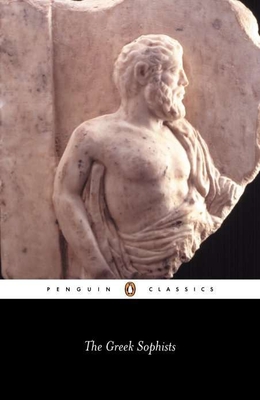 By mid-5th century BC, Athens was governed by democratic rule and power turned upon the ability of the citizen to command the attention of the people, and to sway the crowds of the assembly. It was the Sophists who understood the art of rhetoric and the importance of transforming effective reasoning into persuasive public speaking. Their enquiries - into the status of women, slavery, the distinction between Greeks and barbarians, the existence of the gods, the origins of religion, and whether virtue can be taught - laid the groundwork for the insights of the next generation of thinkers such as Plato and Aristotle.
For more than seventy years, Penguin has been the leading publisher of classic literature in the English-speaking world. With more than 1,700 titles, Penguin Classics represents a global bookshelf of the best works throughout history and across genres and disciplines. Readers trust the series to provide authoritative texts enhanced by introductions and notes by distinguished scholars and contemporary authors, as well as up-to-date translations by award-winning translators.
All book club selections are 20% off for Book Club members.
Upcoming Selections

$14.95
ISBN: 9780199539093
Availability: On Our Shelves Now
Published: Oxford University Press, USA - May 1st, 2009
---

$19.00
ISBN: 9780140436891
Availability: On Our Shelves Now
Published: Penguin Classics - October 28th, 2003
---