Doylestown: New Spirituality Book Club
New Spirituality Book Club / Fourth Monday each month / 6:30 pm / Doylestown Bookshop

Read and discuss books to expand and nurture your spiritual journey. Open to everybody.
---
Meeting: Monday, May 20th at 6:30pm
---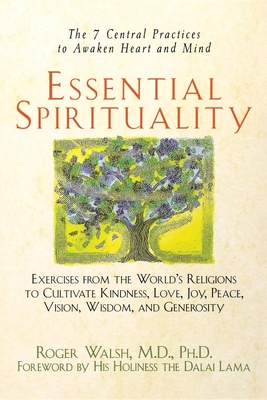 Based on over twenty years of research and spiritual practice, this is a groundbreaking and life-changing book. In his decades of study, Dr. Roger Walsh has discovered that each of the great spiritual traditions has both a common goal and seven common practices to reach that goal: recognizing the sacred and divine that exist both within and around us. Filled with stories, exercises, meditations, myths, prayers, and practical advice, Essential Spirituality shows how you can integrate these seven principles into one truly rewarding way of life in which kindness, love, joy, peace, vision, wisdom, and generosity become an ever-growing part of everything you do.
This important book explores the counterintuitive message that we grow spiritually much more by doing wrong than by doing right.
All book club selection are 20% off for book club members.
Upcoming Selections

$14.99
ISBN: 9780547844282
Availability: Usually Arrives to Store in 1-5 Days
Published: Mariner Books - November 6th, 2012
June selection
---

$16.00
ISBN: 9780671657864
Availability: Usually Arrives to Store in 1-5 Days
Published: Touchstone - July 15th, 1988
July selection
---