Doylestown: New Spirituality Book Club
New Spirituality Book Club / Fourth Monday each month / 6:30 pm / Doylestown Bookshop

Read and discuss books to expand and nurture your spiritual journey. Open to everybody.
---
Meeting: Monday, June 24th at 6:30pm
---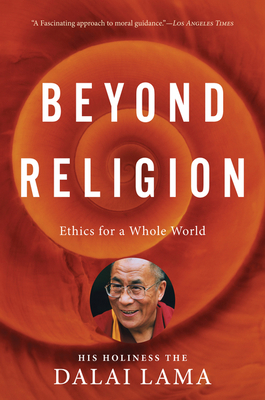 Ten years ago, in the best-selling Ethics for a New Millennium, His Holiness the Dalai Lama first proposed an approach to ethics based on universal rather than religious principles. With Beyond Relgion, he returns to the conversation at his most outspoken, elaborating and deepening his vision for the nonreligious way—a path to lead an ethical, happy, and spiritual life. Transcending the religion wars, he outlines a system of ethics for our shared world, one that makes a stirring appeal for a deep appreciation of our common humanity, offering us all a road map for improving human life on individual, community, and global levels.
This important book explores the counterintuitive message that we grow spiritually much more by doing wrong than by doing right.
All book club selection are 20% off for book club members.
Upcoming Selections

$16.00
ISBN: 9780671657864
Availability: On Our Shelves Now
Published: Touchstone - July 15th, 1988
July selection
---