Doylestown: Nature Lover's Book Club
The Bucks County Audubon Society at the Honey Hollow Educational Environmental Center welcomes you to join us at the Doylestown Bookshop for a fun and engaging discussion about all things nature. We will be meeting the 4th Thursday evening of the month, starting at 6:15 p.m. We welcome your insights and input for future readings. Bring a friend and make a new one and we look forward to seeing you at the next meeting. Visit our blog for more info: http://natureloversbookclub.blogspot.com/
---
Meeting: Thursday, September 26th at 6:15 pm
---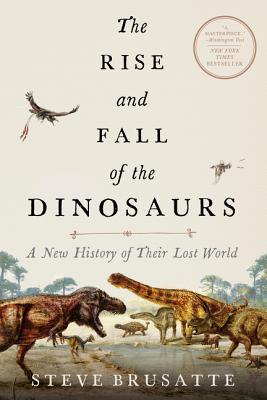 The dinosaurs. Sixty-six million years ago, the Earth's most fearsome creatures vanished. Today they remain one of our planet's great mysteries. Now
The Rise and Fall of the Dinosaurs
reveals their extraordinary, 200-million-year-long story as never before.
In this captivating narrative (enlivened with more than seventy original illustrations and photographs), Steve Brusatte, a young American paleontologist who has emerged as one of the foremost stars of the field—naming fifteen new species and leading groundbreaking scientific studies and fieldwork—masterfully tells the complete, surprising, and new history of the dinosaurs, drawing on cutting-edge science to dramatically bring to life their lost world and illuminate their enigmatic origins, spectacular flourishing, astonishing diversity, cataclysmic extinction, and startling living legacy. Captivating and revelatory,
The Rise and Fall of the Dinosaurs
is a book for the ages.
All book club selection are 20% off for Book Club members.
Upcoming Selections