Doylestown: Nature Lover's Book Club
The Bucks County Audubon Society at the Honey Hollow Educational Environmental Center welcomes you to join us at the Doylestown Bookshop for a fun and engaging discussion about all things nature. We will be meeting the 4th Thursday evening of the month, starting at 6:15 p.m. We welcome your insights and input for future readings. Bring a friend and make a new one and we look forward to seeing you at the next meeting. Visit our blog for more info: http://natureloversbookclub.blogspot.com/
---
Meeting: Thursday, October 24th at 6:15 pm
---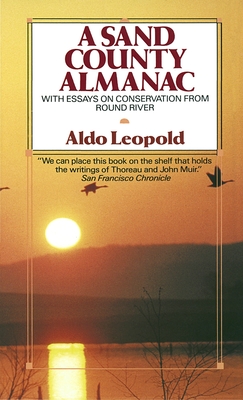 The environmental classic that redefined the way we think about the natural world—an urgent call for preservation that's more timely than ever.
These astonishing portraits of the natural world explore the breathtaking diversity of the unspoiled American landscape—the mountains and the prairies, the deserts and the coastlines. Conjuring up one extraordinary vision after another, Aldo Leopold takes readers with him on the road and through the seasons on a fantastic tour of our priceless natural resources, explaining the destructive effects humankind has had on the land and issuing a bold challenge to protect the world we love.
All book club selection are 20% off for Book Club members.
Upcoming Selections