Doylestown: Nature Lover's Book Club
The Bucks County Audubon Society at the Honey Hollow Educational Environmental Center welcomes you to join us at the Doylestown Bookshop for a fun and engaging discussion about all things nature. We will be meeting the 4th Thursday evening of the month, starting at 6:00 p.m. We welcome your insights and input for future readings. Bring a friend and make a new one and we look forward to seeing you at the next meeting. Visit our blog for more info: http://natureloversbookclub.blogspot.com/
---
Meeting: Thursday, February 27th at 6:00 pm
---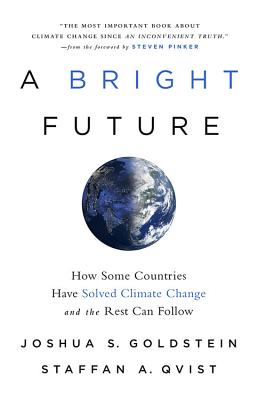 The first book to offer a proven, fast, inexpensive, practical way to cut greenhouse gas emissions and prevent catastrophic climate change.
As climate change quickly approaches a series of turning points that guarantee disastrous outcomes, a solution is hiding in plain sight. Several countries have already replaced fossil fuels with low-carbon energy sources, and done so rapidly, in one to two decades. By following their methods, we could decarbonize the global economy by midcentury, replacing fossil fuels even while world energy use continues to rise. But so far we have lacked the courage to really try.
In this clear-sighted and compelling book, Joshua Goldstein and Staffan Qvist explain how clean energy quickly replaced fossil fuels in such places as Sweden, France, South Korea, and Ontario. Their people enjoyed prosperity and growing energy use in harmony with the natural environment. They didn't do this through personal sacrifice, nor through 100 percent renewables, but by using them in combination with an energy source the Swedes call kärnkraft, hundreds of times safer and cleaner than coal.
Clearly written and beautifully illustrated, yet footnoted with extensive technical references, Goldstein and Qvist's book will provide a new touchstone in discussions of climate change. It could spark a shift in world energy policy that, in the words of Steven Pinker's foreword, literally saves the world.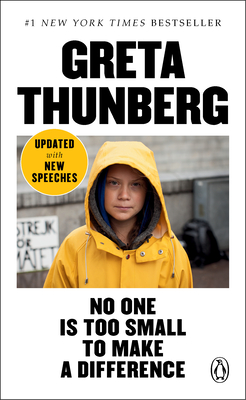 The groundbreaking speeches of Greta Thunberg, the young climate activist who has become the voice of a generation, including her historic address to the United Nations
In August 2018 a fifteen-year-old Swedish girl, Greta Thunberg, decided not to go to school one day in order to protest the climate crisis. Her actions sparked a global movement, inspiring millions of students to go on strike for our planet, forcing governments to listen, and earning her a Nobel Peace Prize nomination.
No One Is Too Small to Make A Difference
brings you Greta in her own words, for the first time. Collecting her speeches that have made history across the globe, from the United Nations to Capitol Hill and mass street protests, her book is a rallying cry for why we must all wake up and fight to protect the living planet, no matter how powerless we feel. Our future depends upon it.
All book club selection are 20% off for Book Club members.
Upcoming Selections