Doylestown: LGBTQ+ Book Club
LGBTQ+ Book Club / 2nd Monday each month / 6:30 pm / Doylestown Bookshop

We invite everyone across the LGBTQ+ spectrum to read and discuss queer fiction and authors, biographies and historic moments of the LGBT movement! Meeting ever second Monday of every month at 6:30.
---
Meeting: Monday, June 10th at 6:30 pm
---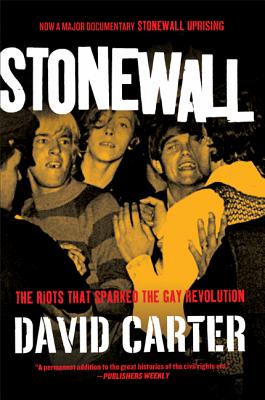 In 1969, a series of riots over police action against The Stonewall Inn, a gay bar in New York City's Greenwich Village, changed the longtime landscape of the homosexual in society literally overnight. Since then the event itself has become the stuff of legend, with relatively little hard information available on the riots themselves. Now, based on hundreds of interviews, an exhaustive search of public and previously sealed files, and over a decade of intensive research into the history and the topic, Stonewall: The Riots That Sparked the Gay Revolution brings this singular event to vivid life in this, the definitive story of one of history's most singular events.
All book club selection are 20% off for Book Club members.
Upcoming Selections