Doylestown: LGBTQ+ Book Club
LGBTQ+ Book Club / 2nd Monday each month / 6:30 pm / Doylestown Bookshop

We invite everyone across the LGBTQ+ spectrum to read and discuss queer fiction and authors, biographies and historic moments of the LGBT movement! Meeting ever second Monday of every month at 6:30.
---
Meeting: Monday, July 8th at 6:30 pm
---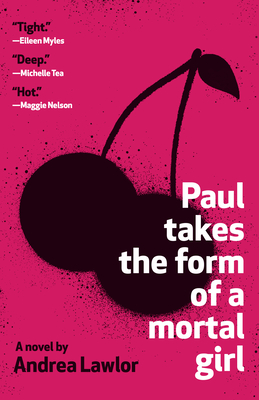 It's 1993 and Paul Polydoris tends bar at the only gay club in a university town thrumming with politics and partying. He studies queer theory, has a dyke best friend, makes zines, and is a flaneur with a rich dating life. But Paul's also got a secret: he's a shapeshifter. Oscillating wildly from Riot Grrrl to leather cub, Paul transforms his body and his gender at will as he crossed the country––a journey and adventure through the deep queer archives of struggle and pleasure.
Paul Takes the Form of a Mortal Girl
is a riotous, razor-sharp bildungsroman whose hero/ine wends his/her way through a world gutted by loss, pulsing with music, and opening into an array of intimacy and connections.
All book club selection are 20% off for Book Club members.
Upcoming Selections