Doylestown: LGBTQ+ Book Club
LGBTQ+ Book Club / 2nd Saturday each month / 4:00 pm / Doylestown Bookshop

We invite everyone across the LGBTQ+ spectrum to read and discuss queer fiction and authors, biographies and historic moments of the LGBT movement! Meeting every second Saturday of every month at 4:00 pm.
---
Meeting: Saturday, March 14th at 4:00 pm
---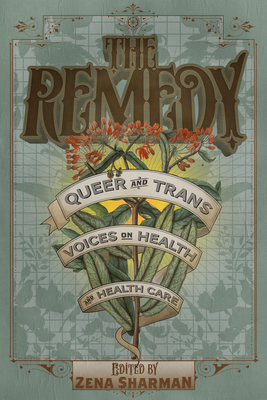 Winner, Lambda Literary Award (LGBT Anthology)
The Remedy invites writers and readers to imagine what we need to create healthy, resilient, and thriving LGBTQ communities. This anthology is a diverse collection of real-life stories from queer and trans people on their own health-care experiences and challenges, from gay men living with HIV who remember the systemic resistance to their health-care needs, to a lesbian couple dealing with the experience of cancer, to young trans people who struggle to find health-care providers who treat them with dignity and respect. The book also includes essays by health-care providers, activists, and leaders with something to say about the challenges, politics, and opportunities surrounding LGBTQ health issues.
Both exceptionally moving and an incendiary call-to-arms, The Remedy is a must-read for anyone--gay, straight, trans, and otherwise--passionately concerned about the right to proper health care for all.
Contributors include Amber Dawn, Sinclair Sexsmith, Francisco Ibanez-Carrasco, Cooper Lee Bombardier, Kara Sievewright, and Kelli Dunham.
Zena Sharman is a passionate advocate for queer and trans health. She has over a decade's experience in health research; currently she is Director of Strategy at the Michael Smith Foundation for Health Research. Zena is also co-editor of Persistence: All Ways Butch and Femme. She lives in Vancouver, British Columbia.
All book club selection are 20% off for Book Club members.
---

$18.95
ISBN: 9781551526584
Availability: On Our Shelves Now
Published: Arsenal Pulp Press - November 22nd, 2016
---