Doylestown: Infinite Possibilities Book Club
Facilitated by The Possibility Coaches, Chris Pattay & Jon Satin, and hosted by The Doylestown Bookshop. This book club meets the 2nd Thursday of each month from 6:30-8:00pm. This is a great opportunity to meet like-minded people and enjoy lively discussion. The books selected each month will be specifically related to the personal growth and development genres. Come and share your wisdom as well as receive new insights.
Already have the book? Please join us. Don't have the book? That's okay. Pre-purchase it by contacting the Doylestown Bookshop at 215-230-7610.
Join anytime. Open to everyone.
Meeting Time: Thursday, November 14th at 6:30 pm

Discussing: It's Not Your Money by Tosha Silver
---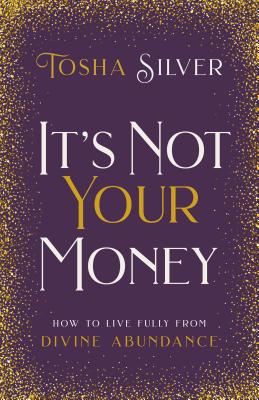 It's natural to crave prosperity. Some seek to manifest it in myriad ways--using anything from vision boards to writing a pretend check for a million dollars from the Bank of Divinity. Yet whatever comes, or doesn't, the mind always seems to want more.
But what if there was a whole other way? Instead of grasping and chasing, what if we offered everything--our money (or lack of it), our triumphs, our problems, our desires--fully back to Love? What if this offering itself was actually the secret to abundance?
Tosha Silver, internationally beloved spiritual guide, has created a practical and powerful financial book unlike any other. Leading you through a deeply transformative eight-week process, she shares the mental, emotional, and spiritual steps that anyone can take to learn to fully receive and prosper. Her step-by-step guidance is filled with prayers, meditations, and stories to help you find and heal the source of these fears and unworthiness. As you come to know you are part of something larger--something that you serve and that longs to serve you--you begin to feel a new sense of freedom and abundance.
All book club selection are 20% off for book club members.
The Possibility Coaches Jon Satin and Chris Pattay are known as "The Positive Change Experts." They are Life, Relationship and Business Coaches. Chris and Jon assist people to live their lives authentically to the core of their being. Their focus iscreating positive results for individuals over 40 with life's challenges and transitions. Since founding Possibility Coaches in 2002, they have been actively exploring the human experience and condition, and empowering individuals and business owners worldwide to live a life of meaning, passion and purpose. Jon and Chris are the authors of "Living an Inspired, Empowered and Joy-filled Life: 365 Daily Tips to Get You There!" To learn more about them, visit:
www.PossibilityCoaches.com
or call 215-794-0135.
Upcoming Selections
To Be Determined.....