VIRTUAL BOOK CLUB: Infinite Possibilities
Facilitated by The Possibility Coaches, Chris Pattay & Jon Satin, and hosted by The Doylestown Bookshop. This book club meets the 2nd Thursday of each month from 6:30-8:00pm. This is a great opportunity to meet like-minded people and enjoy lively discussion. The books selected each month will be specifically related to the personal growth and development genres. Come and share your wisdom as well as receive new insights.
Already have the book? Please join us. Don't have the book? That's okay. Pre-purchase it by contacting the Doylestown Bookshop at 215-230-7610.
Join anytime. Open to everyone.
This month's book club is meeting virtually, here is the zoom meeting information:
---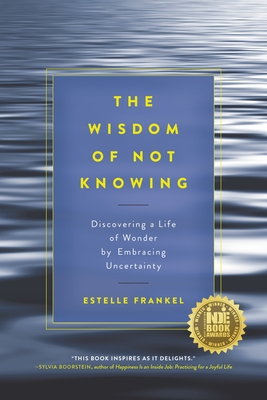 A deeply affirming exploration of the challenges and possibilities of the unknown--with meditations and exercises that can help transform the fear and uncertainty of "not knowing" into a sense of openness, curiosity, and bravery.

For most of us the unknown is both friend and foe. At times it can be a source of paralyzing fear and uncertainty, and at other times it can be a starting point for transformation, creativity, and growth. The unknown is a deep current that runs throughout all religions and mystical traditions, and it is also the nexus of contemporary psychotherapeutic thought and practice and a key element in all personal growth and healing. In The Wisdom of Not Knowing, psychotherapist Estelle Frankel shows us that our psychological, emotional, and spiritual health is radically influenced by how comfortable we are at navigating the unknown and uncertain dimensions of our lives.

Drawing on insights from Kabbalah, depth psychology, Buddhism, Christianity, Hinduism, and ancient myth, Frankel explores how we can grow our souls by tapping into the wisdom of not knowing. She also includes case studies of individuals who have grappled with their fears of the unknown and, as a result, have come out wiser, stronger, and more resilient. Each chapter includes experiential exercises and/or meditations for befriending the unknown. These exercises help convey how we must be willing to "not know" in order to gain knowledge and be able to bear uncertainty so we can be free to enjoy a healthy sense of adventure and curiosity.
All book club selection are 20% off for book club members.
The Possibility Coaches Jon Satin and Chris Pattay are known as "The Positive Change Experts." They are Life, Relationship and Business Coaches. Chris and Jon assist people to live their lives authentically to the core of their being. Their focus is creating positive results for individuals over 40 with life's challenges and transitions. Since founding Possibility Coaches in 2002, they have been actively exploring the human experience and condition, and empowering individuals and business owners worldwide to live a life of meaning, passion and purpose. Jon and Chris are the authors of "Living an Inspired, Empowered and Joy-filled Life: 365 Daily Tips to Get You There!" To learn more about them, visit:
www.PossibilityCoaches.com
or call 215-794-0135.

$17.95
ISBN: 9781611802993
Availability: On Our Shelves Now
Published: Shambhala - February 14th, 2017
---