Doylestown: Infinite Possibilities Book Club
Facilitated by The Possibility Coaches, Chris Pattay & Jon Satin, and hosted by The Doylestown Bookshop. This book club meets the 2nd Thursday of each month from 6:30-8:00pm. This is a great opportunity to meet like-minded people and enjoy lively discussion. The books selected each month will be specifically related to the personal growth and development genres. Come and share your wisdom as well as receive new insights.
Already have the book? Please join us. Don't have the book? That's okay. Pre-purchase it by contacting the Doylestown Bookshop at 215-230-7610.
Join anytime. Open to everyone.
---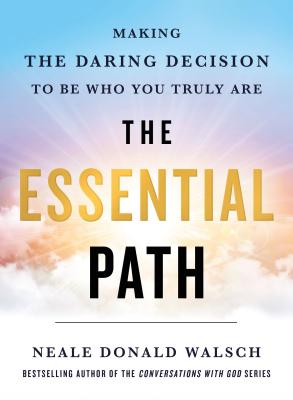 Our modern era is plagued by increasing alienation—we are seeing an "us against them" world. Everywhere we turn, we find ourselves divided from each other as never before across political, economic, social, and spiritual lines. As humanity is being torn apart right before our eyes—separating many of us from our friends and even our loved ones, from our hopes and dreams, from the natural world, and from so much that gives meaning and value to our lives—people are blaming everyone and everything around them for the collective problems that we have created ourselves. We are turning against each other, rather than to each other, just when we need each other the most.
Bestselling author of Conversations with God Neale Donald Walsch offers a radical solution to the growing problem of humanity's alienation. He invites us to question our basic assumptions about ourselves, about each other, about life and how it works, and about God, and to rethink the very definition of humanity. The Essential Path challenges every human to make a Daring Decision—to look at who we are and how we can choose to be, in a planet-altering new way.
With insight and spiritual perceptivity, Walsch peers into the heart of a broken, divided society, prompting us to ask the critical questions that have the power to transform our world.
All book club selection are 20% off for book club members.
The Possibility Coaches Jon Satin and Chris Pattay are known as "The Positive Change Experts." They are Life, Relationship and Business Coaches. Chris and Jon assist people to live their lives authentically to the core of their being. Their focus iscreating positive results for individuals over 40 with life's challenges and transitions. Since founding Possibility Coaches in 2002, they have been actively exploring the human experience and condition, and empowering individuals and business owners worldwide to live a life of meaning, passion and purpose. Jon and Chris are the authors of "Living an Inspired, Empowered and Joy-filled Life: 365 Daily Tips to Get You There!" To learn more about them, visit:
www.PossibilityCoaches.com
or call 215-794-0135.
Upcoming Selections
To Be Determined.....

$16.99
ISBN: 9781250218834
Availability: On Our Shelves Now
Published: St. Martin's Essentials - June 4th, 2019
---