Doylestown: Infinite Possibilities Book Club
Facilitated by The Possibility Coaches, Chris Pattay & Jon Satin, and hosted by The Doylestown Bookshop. This book club meets the 2nd Thursday of each month from 6:30-8:00pm. This is a great opportunity to meet like-minded people and enjoy lively discussion. The books selected each month will be specifically related to the personal growth and development genres. Come and share your wisdom as well as receive new insights.
Already have the book? Please join us. Don't have the book? That's okay. Pre-purchase it by contacting the Doylestown Bookshop at 215-230-7610.
Join anytime. Open to everyone.
---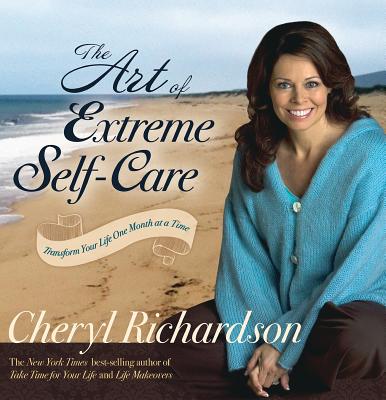 This life-changing handbook by best-selling author Cheryl Richardson offers you 12 strategies to transform your life one month at a time. Designed as a practical, action-oriented program, each chapter challenges you to alter one behavior that keeps getting you in trouble.The book is filled with personal stories of how Cheryl and others have learned to make the practice of Extreme Self-Care their new standard for living. With chapters such as "End the Legacy of Deprivation," "Take Your Hands off the Wheel," "The Absolute No List," and "Does That Anger Taste Good?" you will stop the endless cycle of self-betrayal and neglect that stems from daily violations of self-care.Each chapter includes a relevant resource section that offers books, Websites, audio programs, podcasts, and more should you want to explore a particular topic further.The Art of Extreme Self-Care is a sane and sensible program that gives you the permission you need to dramatically upgrade your life!
All book club selection are 20% off for book club members.
The Possibility Coaches Jon Satin and Chris Pattay are known as "The Positive Change Experts." They are Life, Relationship and Business Coaches. Chris and Jon assist people to live their lives authentically to the core of their being. Their focus iscreating positive results for individuals over 40 with life's challenges and transitions. Since founding Possibility Coaches in 2002, they have been actively exploring the human experience and condition, and empowering individuals and business owners worldwide to live a life of meaning, passion and purpose. Jon and Chris are the authors of "Living an Inspired, Empowered and Joy-filled Life: 365 Daily Tips to Get You There!" To learn more about them, visit:
www.PossibilityCoaches.com
or call 215-794-0135.
Upcoming Selections
To Be Determined.....