Doylestown: Android's Dream Sci-Fi Book Club
Join us for a discussion of all things sci-fi, fantasy and horror at the Android's Dream Book Club. This book club meets on the first Thursday of every month, is free to join with no registration necessary. Hope to see you there.
---
Meeting: Thursday, June 6th at 6:30pm
MEETING LOCATION UPDATE: The June 6th meeting will be held at Chambers 19 Bistro & Bar, 19 N Main St, Doylestown, PA 18901
---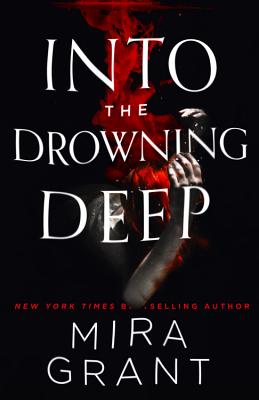 New York Times bestselling author Mira Grant, author of the renowned Newsflesh series, returns with a novel that takes us to a new world of ancient mysteries and mythological dangers come to life.
The ocean is home to many myths,
But some are deadly...
Seven years ago the Atargatis set off on a voyage to the Mariana Trench to film a mockumentary bringing to life ancient sea creatures of legend. It was lost at sea with all hands. Some have called it a hoax; others have called it a tragedy.
Now a new crew has been assembled. But this time they're not out to entertain. Some seek to validate their life's work. Some seek the greatest hunt of all. Some seek the truth. But for the ambitious young scientist Victoria Stewart this is a voyage to uncover the fate of the sister she lost.
Whatever the truth may be, it will only be found below the waves.
But the secrets of the deep come with a price.
Upcoming Selections
To Be Determined.....