Mental Toughness: How to Master Your Emotions and Be More Confident and Beat Procrastination, Laziness and Addiction (The Easiest Traini (Paperback)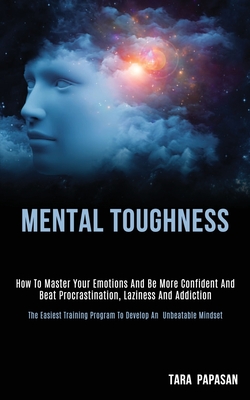 $19.95

Usually Arrives to Store in 1-5 Days
Description
---
Your mind and body has to be compatible and committed.
Toughness manifests not just in your actions, but in the overall manner you carry yourself when faced with troubles left and right.
Understanding how your thoughts can be in line with your actions are among the interesting points you will see discover in this book.
In this book, you'll discover:
- How to train yourself to always regulate your thoughts and think in a more constructive manner; this influences your self-compassion and thought pattern.
- How to train yourself to always adjust with change; reading this book will give leverage help you place yourself in a position that helps withstand life adjustments.
- How to be patient; this insightful book will teach you endurance while building capacities as quick as possible.
- And so much more