Mutual Mindfulness: NLP & AIKIDO, The study of the Universal Principles of Excellence (Paperback)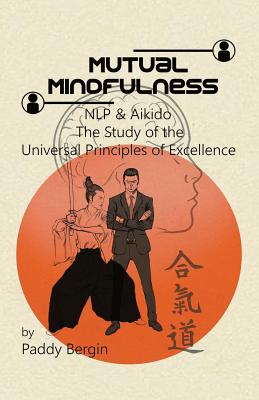 $17.13

Usually Arrives to Store in 1-5 Days
Description
---
Take an esoteric and demanding Japanese martial art with ancient origins and marry it up with NLP, a modern scheme for modeling excellence valued in business, therapeutic and educational circles, and then argued convincingly that they are the same thing and came from the same source.
Reading it may help progress along the Aikido pathway, or elucidate NLP, or both.
It's very much a win win perspective. If you like, enjoy, identify with what is said, it cannot help but take you forward. If you find the argument does not ring true or accord with your own experience, that process will inevitably bend your mind and senses and equally take you forward.
It needs to be read, re-read and above all practiced (a keynote of the book).
Words and ideas without the grounding of practice are at best hollow?
The process of being excellent has a structure and certain principles, which when we utilise them in whatever we are doing, enable us to succeed.
It is not about the content of what we are doing but the process of how we do things.
Acquiring and utilizing both physical and mental skills in a particular way through deliberate practice and with a growth mindset enables you to step up a level in your learning and spontaneously generate new behaviours.
Most conflict you will ever have is going to be within yourself and this book shows you how to learn to deal with yourself, to be mindful of your thinking process in an ongoing manner, monitoring what you are feeling and what happened for you to feel like that and be able to learn to choose how you want to feel, in other words how to manage your emotions so that they work for you.